Demystifying Google Analytics: How to Understand and Utilize Marketing Metrics
You can't fix what you don't measure. Often businesses ignore and misinterpret analytics data that has the potential to make major impact. It's easy to get wrapped in the task at hand and checking it off the list, letting its analytics and ROI go unnoticed.
During our June webinar, our presenter will show us how to utilize Google Analytics to improve conversion, search optimization, and engagement. Beyond just what features exist, we'll dive into the why and how so that you can use analytics in an impactful way for your better online marketing—and for your organization.
LEARNING OBJECTIVES
It's time to prove your case and discover opportunities to drive ROI.
During this webinar, attendees will:
Understand what metrics are impactful, what metrics are misleading, and how to organize your KPIs to create greater value
Learn how to use audience metrics and benchmarking
Understand acquisition to define how visitors are finding you and what the information means
Explore online experiments to be able to get concrete insights into what works on your site and what doesn't
Discover other analytics tools to help expand your understanding of how to increase conversion and engagement
*Remember: webinars are open to your whole staff. Your team can participate from one location in your office for one fee. Register today and benefit from affordable, convenient, actionable learning and earn valuable CPSM CEUs and AIA LUs!
About The Speaker: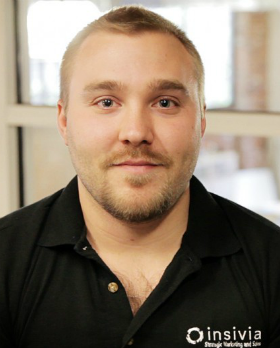 Andy founded Insivia 14 years ago right after graduating from John Carroll University, growing the Strategic Consulting & Digital Business firm to 20 plus employees, working with middle-market and fortune 500 companies.
Featured in a number of national publications and NBC Nightly News — while being a keynote speaker and avid volunteer growing entrepreneurial communities — Andy provides expertise in business strategy, a wide variety of marketing tactics, technology and entrepreneurship.